October is National Seafood Month, and we're celebrating with salmon sashimi, plates of fresh oysters, fish tacos and the yearly treat you can't miss: whole fried soft shell crab!
Fortunately for all of us, there are hundreds of restaurants serving some of the best seafood on the planet right here in SoCal. And to make it all the more delicious, we can feel good about what we're eating from our oceans, too.
Did you know that the United States of America is a global leader in sustainable seafood? That's right! We are leading the way when it comes to food from the sea, and that includes both wild as well as farmed fish. In fact, just this past May, the President signed a new Executive Order promoting American seafood competitiveness and economic growth.
According to NOAA Fisheries, "the Executive Order will propel the United States forward as a seafood superpower by strengthening the American economy; improving the competitiveness of American industry; ensuring food security; providing environmentally safe and sustainable seafood; supporting American workers; and ensuring coordinated and transparent federal actions."
Chris Oliver, NOAA Fisheries Assistant Administrator, additionally announced on their website earlier this month the Secretary of Commerce's allocation of $300 million in fisheries assistance funding "which will be allocated to states, Tribes, and territories with coastal and marine fishery participants who have been negatively affected by COVID–19."
All of this is great news because seafood is not only delicious but it's quite healthy for us, too. Fatty fish like salmon is abundant in heart-healthy omega 3 fatty acid (the good fat!) and fish is an excellent source of protein.
Of course, many of us, especially here in California, care very much about where our food comes from and its impact on our environment and natural resources. We want to know which seafood is good for us and not over-fished or polluted, and why shouldn't we? The good news is there is a great resource called Fish Watch. You can use their database to search for a specific type of fish or you can search by region. Simply click on California on the map to get results and info on local species.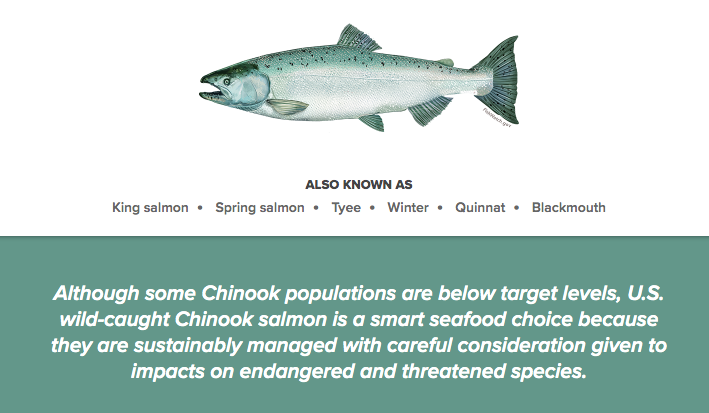 And if you're up for some fresh catch to take home, check out the Santa Monica Seafood Market in Santa Monica or their second location in Costa Mesa.
The market, oyster bar and cafe are a real treat for seafood lovers, full of the freshest fish and shellfish on the west coast. A worthy destination for anyone who loves the sea and its bounty.