Are you thinking about your 2021 goals yet? I am, and abs may FINALLY be in my future, thanks to this meal prep service and the science of ketogenic eating.
Maybe you've tried the KETO diet before, but found it hard to maintain. Or maybe you're curious but not sure where to start. Either way, if you've ever dipped your toe into the world of keto, you should keep reading. Especially if you want to eat keto but don't love cooking, like yours truly.
Our client, Keto Meal Prep by Lee, creates, cooks and delivers healthy, fresh, chef-prepared ketogenic meals that will help give you the body you've always wanted. And as all fitness experts agree, weight loss is mostly about what you eat, not how you work out! (ok, but you still should work out)
Lee's meals are fully cooked so all you have to do is heat them up - no cooking, no grocery shopping, no more searching for recipes - just heat and enjoy. This is a perfect solution for those of us who are too busy to cook or just don't enjoy cooking and grocery shopping. Personally, I love the convenience, but I also like knowing I can't "accidentally" cheat and make portions that are too large or add carbs that will hurt my progress.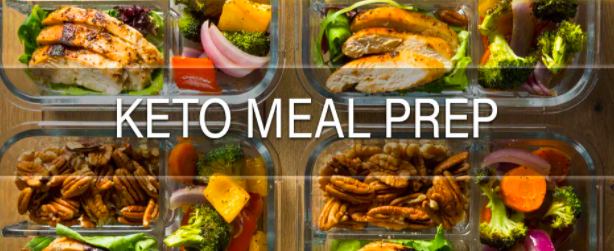 Lee also offers a catering service so that you don't have to crash your diet just because you're having a dinner party or inviting a few friends or family over for drinks. You can order a catered menu to feed your crowd and your friends will thank you for looking out for them as well. And if they aren't on the keto diet, no problem. The food is delicious and satisfying regardless of its nutritional properties.
Overall, Keto Meal Prep is a win-win for anyone who wants to eat better but avoid the kitchen work. Give Lee a call to discuss pricing, delivery options and learn more about the meals you'll receive in your plan.
Here's to looking great in 2021 - and feeling even better!