One of our busiest clients, Taco Nazo, serves the most amazing fresh seafood-forward tacos, tortas, ceviche and other Baja favorites, and summer is their peak season (although we've never NOT seen a line outside, and fortunately it moves quickly!) Locals love this place for the authentic and delicious Mexican food and casual, outdoor dining experience. And our employees enjoy working there for the fast paced, high energy atmosphere!
We decided to check it out for ourselves, and we were NOT disappointed. Their fish and shrimp tacos are incredibly fresh and flavorful, and since this place is known for being the pioneers of the fish taco, you MUST order more than one!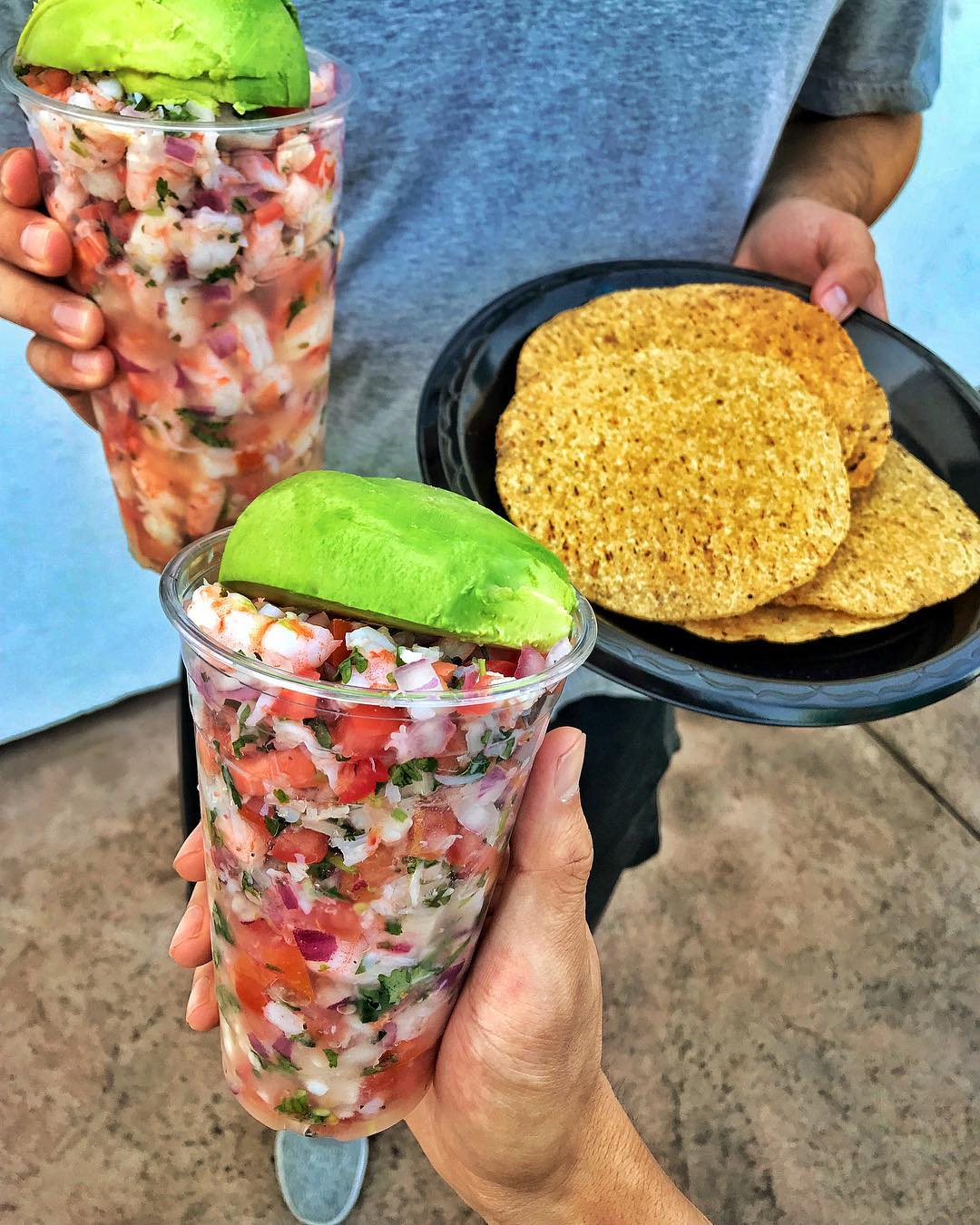 Their ceviche in a cup was equally mouth-watering and the portions were generous, and even though we didn't get to try one this time, the tortas are perfect if you're in the mood for something a little different and a bit more filling than a taco. But really, whatever you try, you won't be disappointed.
Follow Taco Nazo on Instagram for mouth-watering food and beverage pics and videos that will have you running to the closest location - Bellflower, here we come!
Oh, and If you love their food as much as we do, you may want to learn a bit about their history.
According to their website:
In 1978, Maria and Gilberto Romero began Taco Nazo from a lunch-truck. In just three years they saved enough money to open the first Taco Nazo restaurant in La Puente, California where the original Taco Nazo continues to thrive. We were the first restaurant to offer authentic Baja-Style cuisine. Within 10 years we became the most recognized seller in Los Angeles of fish and shrimp tacos. Merrill Shindler calls us "The Best Fish Taco in California". We agree and add, if we are the Best in California then we are the best in the world! Taco Nazo offers a distinctive blend of high quality, authentic Mexican cuisine combined with fresh seafood fare indicative of the Ensenada region of Mexico. Taco Nazo's menu items such as tacos and burritos feature marinated, char-grilled meats and other high-quality ingredients. Adhering to an overall emphasis of freshness. Our menu also features signature Ensenada style fish and shrimp tacos.
Now why can't every day be Taco Tuesday?